Welcome To The Egozi Plastic Surgery Center Website
Our Center is respected as one of the finest Plastic Surgery facilities in the Tampa, FL area. Our surgical faculties are licensed and certified to provide the highest safety measures. I use the most contemporary procedures to attain top quality results. We welcome you to book a consultation..
"After all, I don't consider cosmetic surgery a success unless we BOTH view the outcome as a success."
As you will notice on this site, when I assess my patients I pay regard to even the minutest details and endeavor for the most certain natural results. I attend to my patients by spending a meaningful amount of time determining their intentions for the best possible outcome.
I was happy to say my entire experience at your clinic was one of kindness and respect. You have a terrific and knowledgeable staff who always had the time to answer all my questions before and after surgery. Dr. Egozi, I am very satisfied with the results of my surgery. You have a beautiful clinic and I would be happy to recommend your services with the highest regards.
Dr. Egozi has the best bedside manner I have ever seen. My surgery was pain free. My recovery time quick (Surgery Monday –shopped Thursday). The drains were inconvenient; however, I was happy with my results. I was very comfortable with Dr. Egozi for cosmetic surgery! My only regret was waiting. I should have done this for myself so much sooner.
So Thankful,
My experience with Dr. Egozi was an awesome experience. He did a great job and I couldn't ask for it to turn out better. By the way, it was a breast augmentation. I will refer all my friends and family to your office. I am super pleased with the doctor and staff! Thank you so much for full filling my dreams of having boobs!
Thanks a lot,
Amazing! I am very happy with my face rejuvenation. It's not bad looking 15 years younger. Dr. Egozi is very patient and compassionate with his patients. It is a difficult decision, but he gets it. His staff is the best. These women in this office understand and support his work 100%. I have now fondly dubbed them "The Sisterhood of the Facelift". I have found my Plastic Surgery Center. How about you?
My cosmetic surgery experience with Dr. Egozi was very pleasant! The staff was kid and explained everything that was going to happen. The anesthesia was very good, I remember nothing. The nurse at night was helpful and gentle and kept me pain free. I want to t hank each and every one of you. The surgery was successful. Most people don't realize that I had anything done, which is what I wanted. I look younger and more rested.
A very pleasant experience. I felt I was in very good hands.  He was very pleasant and explained the procedure (mini facelift) very thorough in his consultation. I also think the staff is wonderful. They are very caring and erase and fears you may have. I certainly would recommend Dr. Egozi to anyone interested in any procedure. I've had so may compliments and my husband just loves the new fresh look. Thanks Dr. Egozi.
Dr. Egozi is a wonderful plastic surgeon. I am so glad that I chose him for my procedure!
TC
Contact our office today to set up an initial consultation.
Contact Us
Our practice draws those that are looking for distinction and high-quality attention and service. Patients regularly travel across the USA for consultations and Tampa plastic surgery procedures. Besides, local patients from the greater Tampa, St. Petersburg area, who seek skin care and cosmetic surgery services from the Egozi Plastic Surgery Center. We take great pride in the creation of our Center in becoming one of the top facilities of cosmetic surgery in the Tampa area. Our highly trained associates will help make sure your experience is gratifying and satisfying.
OUR LOCATION
Our office is located in beautiful Clearwater, Florida which is a short 20 minute drive west of Tampa, not far from Morton Plant Hospital. At: 1608 Gulf To Bay Boulevard, Clearwater, FL, 33755 (727) 461-5872  We won't leave you wondering where is a Plastic Surgeon near me. Our Privacy Policy
Prosper Healthcare Lending is the premier financing company in the healthcare industry. With over $3 Billion borrowed and over 250,000 people empowered, this is a name and a program you can trust. Here are some of the benefits you'll receive with a loan from Prosper Healthcare Lending:
Immediate decisions for loans under $35,000
Longer terms for lower monthly payments
No collateral required
No prepayment penalties
Fast & easy loan inquiry process
100% Confidential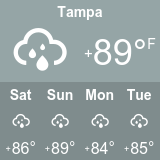 Tampa Plastic Surgeon | Eric Egozi, M.D.
was last modified:
February 19th, 2017
by